(VNF) – On October 26, Canadian International Primary, Middle and High School Joint Stock Company (CISC) started construction of the Canada – Lao Cai international school complex after more than two years of preparation. subject to project implementation conditions.
Canadian International School will be built in Lao Cai (photo drawing)
The Canada – Lao Cai International School Complex is built on an area with a total area of ​​about 10 hectares, Binh Minh ward, Lao Cai city.
The entire project has a usable floor area of ​​nearly 50,000 square meters, with a total investment capital of about 420 billion VND. The school is expected to be completely built in the third quarter of 2025. Phase 1 will be completed and put into operation from September 2022.
After completing 3 construction phases, the school complex can accommodate about 2,000 students from kindergarten to grade 12. In addition to facilities that meet international standards such as sports palaces and art centers, , science center, library, cafeteria…, the school also has a modern and fully equipped boarding area, which can accommodate 500 – 600 male and female students from 11 years old and up.
Project items include multi-purpose buildings for each level, physical stadium, science center, art center, library, experimental garden, boarding area… and standard classroom blocks. Canada. Alberta's leadership team and teachers will work with the Vietnamese leadership team and teachers.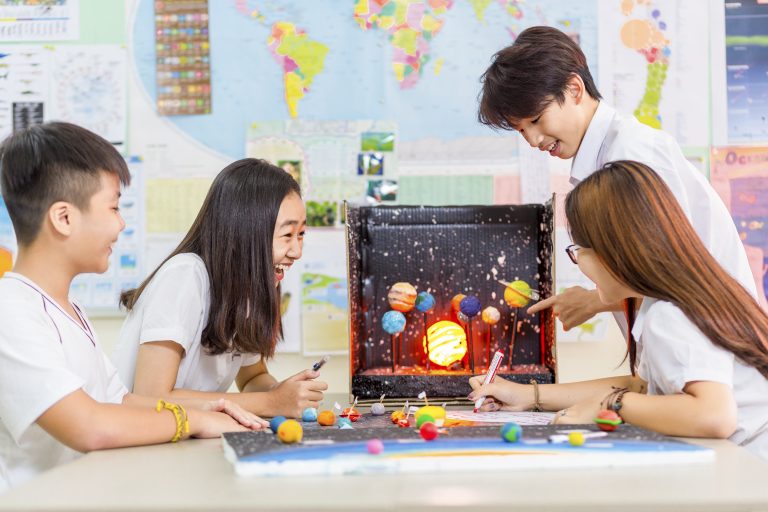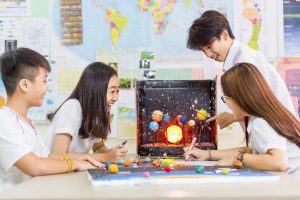 Canadian International School – Lao Cai is a school with foreign elements and has been permitted by the Ministry of Education of the province of Alberta (Canada) to teach the Alberta general program, according to the regulations and conditions of offshore schools. ) of Alberta.
Canadian International School – Lao Cai is the newest member of the Canadian International School system (CISS) operating in City. HCM for the past 12 years, invested by Khoi Nguyen Education Group (KNE) (CISC is a wholly owned subsidiary of KNE).
Established in 2010, Khoi Nguyen Education Group currently has 5 schools in the city. HCM and more than 3,000 students in the system. KNE schools currently offer Canadian, British, Australian, International Baccalaureate and Vietnamese educational programs with equivalent qualifications.